Posts for: April, 2013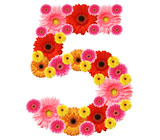 Young children are like sponges, soaking up patterns of behavior they will later apply in many circumstances throughout life. In this learning process, they often look to family members for guidance. Some good habits, like saying "please" and "thank you," can be taught verbally. Others are best learned by example.
Developing good habits early will benefit your children for a lifetime — especially where their health is concerned. Fortunately, it isn't hard to instill good oral hygiene behavior in a young child; for example, most all children are successfully taught to brush their teeth at an early age. What follows are some tips that might not be as obvious, but will help your children build healthy routines for maintaining optimum oral hygiene.
1) Teach your children how to check the cleanliness of their own teeth.
How? By running their tongue over the tooth surfaces! If the teeth feel nice and smooth, they're likely to be clean, too. Remember to give kids a soft brush, and tell them to use gentle strokes in brushing.
2) Avoid transferring your own oral bacteria to your children.
Children aren't born with decay-producing bacteria — they get them from others! That's why sharing baby's spoon or licking a pacifier clean aren't really good ideas. (Neither is pre-chewing a baby's food, despite what some birds and celebrities do. Trust us on this.)
3) Set an example of healthy eating habits for your children.
Follow common-sense guidelines (like those in www.choosemyplate.gov) for maintaining a balanced diet, eating plenty of vegetables and whole grains, drinking lots of water and getting moderate exercise.
4) Limit sugary treats to mealtimes, not snack times — if you allow them at all.
Oral bacteria utilize sugar for energy and when they metabolize it, they produce harmful acids. These acids attack the teeth and cause decay. The more sugar, the higher potential for stronger acids. Saliva helps neutralize these acids — but not if sugar is constantly present in the mouth. Try to limit sugary treats to mealtimes, and serve a healthier snack between meals.
5) Encourage your children to stop sucking thumbs and pacifiers by age 3.
Thumb sucking is a normal, comforting habit that may begin in the womb. Most kids stop on their own between ages 2 and 4. But long-term sucking on fingers or a pacifier can lead to tooth and jaw-development problems. We can help you find ways to gently encourage children to stop when it's time.
If you would like more information about instilling good oral hygiene habits in children, please contact us or schedule an appointment for a consultation. You can also learn more about this topic by reading the Dear Doctor magazine article "How to Help Your Child Develop the Best Habits for Oral Health."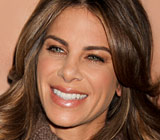 Jillian Michaels, personal trainer and star of television's The Biggest Loser isn't afraid of a tough situation — like a heart-pumping exercise routine that mixes kickboxing with a general cardio workout. But inside, she told an interviewer from Dear Doctor magazine, she's really a softie, with "a drive to be one of the good guys." In her hit TV shows, she tries to help overweight people get back to a healthy body mass. And in doing so, she comes face-to-face with the difficult issue of sleep apnea.
"When I encounter sleep apnea it is obviously weight related. It's incredibly common and affects millions of people," she says. Would it surprise you to know that it's a problem dentists encounter as well?
Sleep apnea is a type of sleep-related breathing disorder (SRBD) that's associated with being overweight, among other things. Chronic loud snoring is one symptom of this condition. A person with sleep apnea may wake 50 or more times per hour and have no memory of it. These awakenings last just long enough to allow an individual to breathe — but don't allow a deep and restful sleep. They may also lead to other serious problems, and even complications such as brain damage from lack of oxygen.
What's the dental connection? Sleep apnea can sometimes be effectively treated with an oral appliance that's available here at the dental office. The appliance, worn at night, repositions the jaw to reduce the possibility of the tongue obstructing the throat and closing the airway. If you are suffering from sleep apnea, an oral appliance may be recommended — it's a conservative treatment that's backed by substantial scientific evidence.
As Michaels says, "I tell people that [sleep apnea] is not a life sentence... It will get better with hard work and a clean diet." So listen to the trainer! If you would like more information about sleep-related breathing disorders, please contact us for a consultation. You can learn more in the Dear Doctor magazine article "Sleep Disorders and Dentistry."