Posts for: July, 2013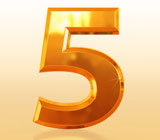 Everyone's heard the jokes about root canals. Now, let's go beyond the myths and get to the "root" of the matter. Here are a few things everyone should know about this relatively painless and beneficial procedure.
1) If you experience discomfort after eating hot or cold foods, sharp pain when biting down, swelling of the gum tissue, or acute tooth pain, you may need root canal treatment.
All of the above are symptoms of disease in the pulp tissue, which lies deep within the roots of teeth, inside tiny canals that go from one end of the root to the other. Pulp tissue can become infected or inflamed for a variety of reasons, such as trauma or deep tooth decay, causing pain and leading to further complications.
2) Diseased pulp tissue in the root canal must be removed to prevent more problems.
The acute pain may go away — but without treatment, the infection in the pulp tissue won't. It will eventually travel through the ends of the tooth's roots and into surrounding areas. This can lead to dental abscesses, and may even cause systemic problems and diseases in other parts of the body.
3) Root canal treatment is effective.
Removing the diseased pulp tissue removes the infection. Pulp tissue itself is a remnant of tooth development which the tooth no longer needs. After the tissue is removed, the root canal is filled with a biocompatible material, and then it is sealed. A crown or other restoration is usually done after root canal treatment to restore the tooth to its full function.
4) Root canal treatment is generally pain-free.
Just like having an ordinary filling, the process begins with an anesthetic administered to numb the tooth and the nearby area. A tiny hole in the tooth's biting surface provides access to the canal, and minute instruments are used for the procedure. Afterwards, over-the-counter pain relievers are typically all that's needed to relieve the sensitivity that may persist for a day or two following the treatment.
5) A properly done root canal preserves your natural teeth.
A tooth that has had appropriate root canal treatment and restoration can last just as long as a natural tooth. That's important, because the other option — removal of the tooth — can lead to issues like unwanted tooth movement and bite problems. Saving your natural teeth should be the first priority in proper dental care.
If you would like more information about root canals, please contact us to schedule an appointment for a consultation. You can also learn more about this topic by reading the Dear Doctor magazine articles "Common Concerns About Root Canal Treatment" and "Signs and Symptoms of a Future Root Canal."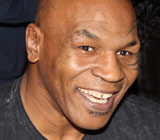 Mike Tyson's gap-toothed smile is part of athlete-turned-celebrity's signature look. During his two-decade career as a professional boxer, the former heavyweight champion has been known for both giving — and occasionally receiving — knockout punches. But the story of how he lost one set of front teeth is a bit more unusual.
In a recent interview with the Las Vegas Review Journal, Tyson's wife Kiki stated that one of the champ's major dental dilemmas didn't come from blows inside the ring. In fact, she said, Tyson lost the teeth after being head-butted by his pet tiger, Kenya.
It's too bad Tyson wasn't wearing a mouthguard before he decided to play with kitty.
Fight fans know that boxers always put in a mouthguard before they enter the ring. But the pugilistic pursuit is just one among the two-dozen-odd sports for which the American Dental Association recommends the use of custom mouthguards. Others include baseball, skateboarding, surfing and bicycling. (Maybe horsing around with tigers should be added to the list!)
Why is it so important for participants in athletic activities to use this piece of protective gear? According to the U.S. Centers for Disease Control, sports-related dental injuries account for over 600,000 emergency-room visits each year. Many of these injuries require further dental treatment; some may lead to tooth loss and require costly replacement. Not wearing a mouthguard makes an athlete 60 times more likely to sustain harm to the teeth, according to the American Dental Association. So there's really no contest.
You can find basic, off-the-shelf mouthguards in limited sizes at many sporting goods stores. But for a reasonable cost, we can provide you with a properly fitted dental appliance that's custom-made just for you. Starting with a precise model of your teeth, individual mouthguards are crafted from impact-resistant materials which are designed to be strong, comfortable, resilient — and effective.
Research shows that custom-made mouthguards offer superior quality and protection. So if you or your loved ones like to get out on the playing field, don't neglect this important piece of sporting equipment. And watch out for the cat.
If you have questions about mouthguards, please contact us or schedule an appointment for a consultation. You can learn more in the Dear Doctor magazine article "Athletic Mouthguards."