Posts for: March, 2018
By My Dentist
March 29, 2018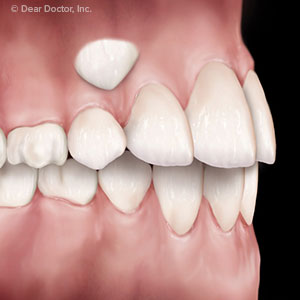 Although usually an orderly process, some permanent teeth don't come in as they should. In fact, they may not come in at all and remain hidden in the gum — a situation called impaction. This creates multiple problems for function, health and, in the case of front canines, appearance.
Canines are the longer and more pointed teeth on each side of the front-most incisors. They help tear and cut food during chewing, a function impaction eliminates. Besides a higher risk for developing abscesses (isolated areas of infection) and cysts, they can also put pressure on neighboring teeth and damage their roots or cause them to erupt abnormally.
Dentists often remove impacted wisdom and other back teeth to lessen these potential problems. Removing canines, though, has additional considerations: besides compromising ideal chewing function, missing canines often create an unattractive smile.
But before considering removal, there's another technique we might be able to use to save the canines and actually draw them down through the gums to their correct position. It's usually part of an overall orthodontic plan to correct a poor bite (malocclusion).
After pinpointing their exact position with x-rays or CT scanning, a surgeon surgically exposes the impacted canines' crowns through the gums. They then bond small brackets to the crowns and attach a small gold chain to each bracket. They fasten the other end of the chains to orthodontic hardware that exerts downward pressure on the impacted teeth. Over several months this pressure can help move the teeth into their normal positions.
Unfortunately, this technique isn't always advisable: one or more of the impacted teeth may be in a difficult position to attempt it. It's usually best in these situations to remove the teeth, usually sooner rather than later for the sake of neighboring teeth.
Fortunately, with today's advanced restorative techniques, we can eventually replace the canines with dental implants, although that's best undertaken after the patient enters adulthood. In the meantime, we can utilize orthodontic means to preserve the open space and provide a temporary restorative solution.
Whatever route taken, these teeth don't have to become a source of problems, especially for your appearance. Whether through orthodontics or restorative dentistry, impacted canines don't have to ruin your smile.
If you would like more information on various orthodontic procedures, please contact us or schedule an appointment for a consultation. You can also learn more about this topic by reading the Dear Doctor magazine article "Exposing Impacted Canines."
By My Dentist
March 14, 2018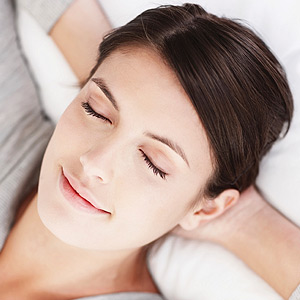 Eliminating pain and discomfort is one of our major objectives during dental treatment. To that end, our profession has developed a number of anesthetic drugs and deliveries that ensures your experience in the dentist's chair is as pain-free as possible.
But there's another experience many people have with dental care that's different from physical discomfort — emotional anxiety. These negative emotions can range from nervousness about a procedure to extreme fear. Very often the patient has no control over these emotions — they've become imbedded from earlier experiences or the influence of others.
Although each can influence and heighten the other, anxiety and physical discomfort are different and require a different approach. Physical pain and sensation is eliminated through anesthesia, either locally through topical application or injection or generally through intravenous medication that renders a person unconscious. Anxiety, on the other hand, requires first building a trustful relationship with an understanding dentist. But it may also call for certain drugs that sedate — promote a feeling of relaxation — rather than numb sensation.
We've incorporated a number of sedative medications in dentistry like Valium or Ativan that work well to reduce anxiety before and during treatment. Many are taken orally, usually just before scheduled treatment, and they dissipate from the system quickly afterward. Some medications also have "amnesic" qualities, meaning you won't remember anything or little at all about the treatment period. This can be helpful in amassing positive treatment experiences that may diminish negative feelings you've developed about dental treatment.
It's important, though, to find the right types of medication that work well for you. For that reason we'll take a thorough medical history, including prescription or over-the-counter medications and supplements you're taking and any medical conditions you may have. It's also important to discuss your diet (certain foods can inhibit the action of some sedatives) as well as if you use tobacco or regularly drink alcoholic beverages.
Taken properly, oral sedation can effectively reduce your anxiety during treatment. As a result, it will be much easier and pleasant for you to receive the care you need for a healthy mouth.
If you would like more information on reducing anxiety during dental treatment, please contact us or schedule an appointment for a consultation. You can also learn more about this topic by reading the Dear Doctor magazine article "Oral Sedation Dentistry."