Posts for: June, 2021
By My Dentist
June 16, 2021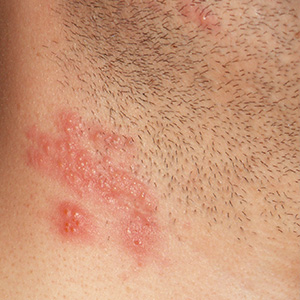 Shingles is a painful viral infection that could potentially recur in sufferers for years. It causes painful skin rashes, general nerve pain, fever and fatigue. In extreme cases, it can cause blindness if the eyes become infected. And because it's highly contagious, it could affect your dental treatment.
Formally known as herpes zoster, shingles is a recurrent form of chicken pox. If you contracted chicken pox in childhood, the shingles virus could lay dormant for several years. In fact, most people who contract shingles are over 50.
Because it acutely affects the nerves around the skin, the disease's most common symptom is a belted or striped rash pattern that often appears on one side of the body and frequently on the head, neck or face. While the severity of symptoms may vary among patients, shingles can be a significant health threat to certain people, especially pregnant women, cancer patients or individuals with compromised immune systems.
In its early stages, the shingles virus can easily pass from person to person, either by direct contact with the rash or by airborne secretions that others can inhale. Because it's highly contagious, even a routine teeth cleaning could potentially spread the virus to dental staff or other patients. Because of the significant health threat it potentially poses to some people, your dental provider may decline to treat you if you're showing symptoms of the disease.
To stay ahead of this, let your dentist know you're experiencing a shingles episode if you have an upcoming dental appointment, in which case you may need to reschedule. In the meantime, you should seek medical attention from your physician who may prescribe antiviral medication. Starting it within 3 days of a shingles outbreak can significantly reduce your pain and discomfort as well as its contagiousness.
And if you're over sixty or at risk for shingles, consider getting the shingles vaccine. This readily available vaccine has proven effective in preventing the disease and could help you avoid the pain and disruption this viral infection can bring to your life.
If you would like more information on dental treatment with shingles, please contact us or schedule an appointment for a consultation.
By My Dentist
June 06, 2021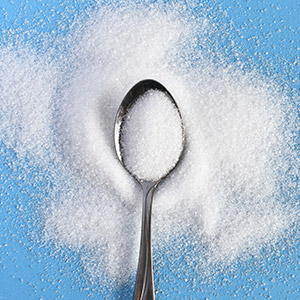 You've probably heard your dentist say more than once to cut back on sweets. That's good advice not only for keeping your teeth healthy, but your whole body as well.
As a carbohydrate, a macronutrient that helps supply energy to the body's cells, sugar is prevalent naturally in many foods, particularly fruits and dairy. The form of which we're most concerned, though, is refined sugar added to candy, pastries and other processed foods.
Believe it or not, three out of four of the 600,000 food items on supermarket shelves contain refined sugar, often hiding under names like "high fructose corn syrup" or "evaporated cane syrup." So-called healthy foods with labels like "low fat" or "diet" have added sugar and chemicals to replace the taste of fat they've removed.
But perhaps the biggest sugar sources in the average U.S. diet are sodas, energy drinks, and sports drinks. With the added volume of sugar in processed foods, the growing consumption of sweetened beverages has pushed the average American's sugar intake to nearly 20 teaspoons a day—more than three times the recommended daily allowance.
And right along with the increased consumption of sugar, cases of Type 2 diabetes, heart disease and other systemic diseases have likewise risen. And, yes, preventable tooth decay continues to be a problem, especially in children, with sugar a major contributing factor in the prevalence of cavities.
So, what can you do to keep your daily sugar intake within healthy bounds?
Check ingredient labels on packaged food for added sugar, chemicals or preservatives. If it contains sugar or "scientific"-sounding ingredients, leave it on the shelf.
Be wary of health claims on food packaging. "Low fat," for example, is usually an indicator of added sugar.
Drink water or unsweetened beverages instead of sodas, sports drinks or even juices. Doing so will vastly lower your daily intake of sugar.
A healthy diet with much less sugar and regular exercise will help you stay healthy. And with a lower risk for tooth decay, your teeth will also reap the benefits.
If you would like more information on the effects of sugar on your oral and general health, please contact us or schedule an appointment for a consultation. You can also learn more about this topic by reading the Dear Doctor magazine article "The Bitter Truth About Sugar."